How do I change my name?.
You can change your game name in the options menu. The first rename is free, but further renames cost crystals. To rename your profile, use the following steps:
1. Click on the double arrow symbol to open the main menu.

2. Click on Options to access the game settings.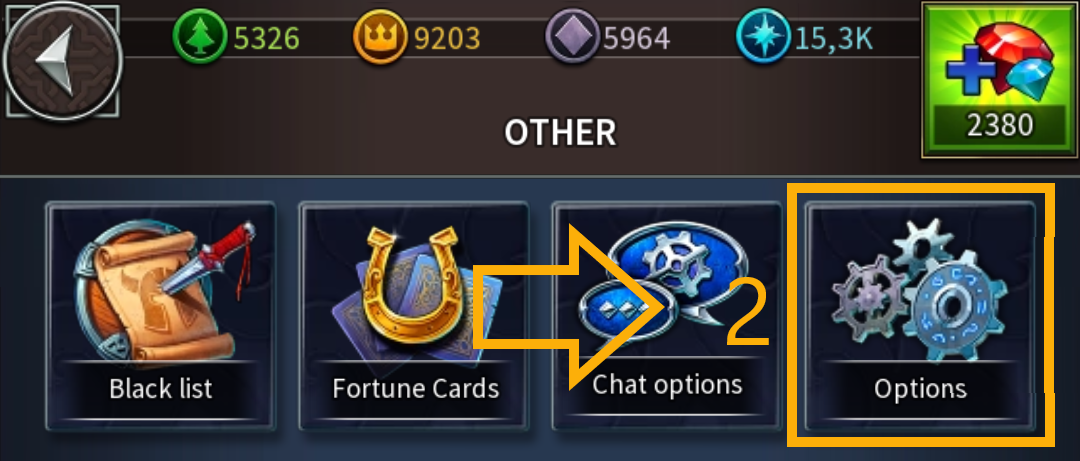 3. Tap on Rename.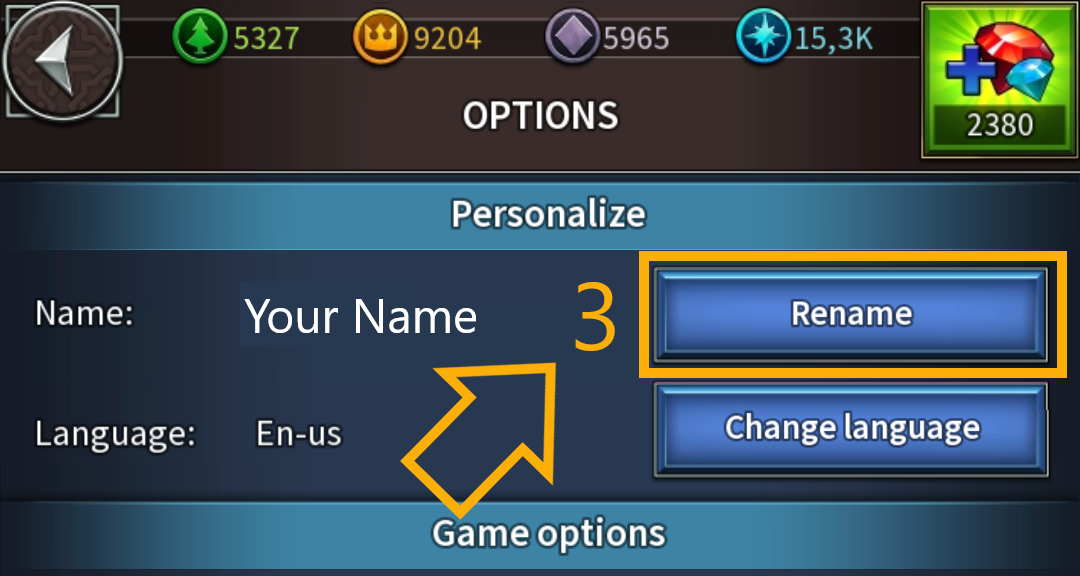 4. Type in your new name and click Rename.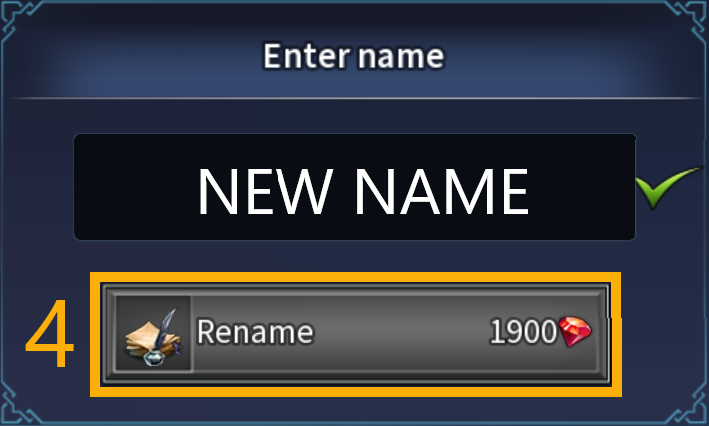 DIDN'T FIND WHAT YOU NEED?
We're here to assist you! Submit a ticket and we'll get back to you as soon as possible.