Keeper of the Dead Fire.
Keeper of the Dead Fire is a Ranged class general, excelling as an agile archer in the rear line.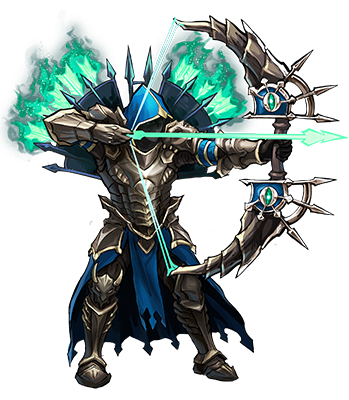 ABILITIES
Life Drain — Grants a 70% chance to cast a spell on a random enemy unit, gaining hit points equal to all damage taken by that enemy unit for the next 2 turns.
Devil's Arrow — Basic attacks set the target on fire for 1 turn, dealing 40% of basic attack damage.
Commitment to the Flames — Burns the enemy corpses, restoring 10% health.
Call of the Keeper — Grants a 20% chance to cast the Silence spell on two random enemy units, prohibiting the use of spells and making them attack the Keeper of the Dead Fire for 1 turn.
Through the Shadow — Always dodges the first attack aimed at him.
Wild Fire — Grants a 25% chance to cause an explosion, dealing 60% of basic attack damage to all enemy units.
SEALS OF STRENGTH
Keep in mind that these abilities can be further improved with Seals of Strength!
DIDN'T FIND WHAT YOU NEED?
We're here to assist you! Submit a ticket and we'll get back to you as soon as possible.