Round Tower: Why can't I destroy it?.
Once the Round Tower has been built, you will not be able to destroy it.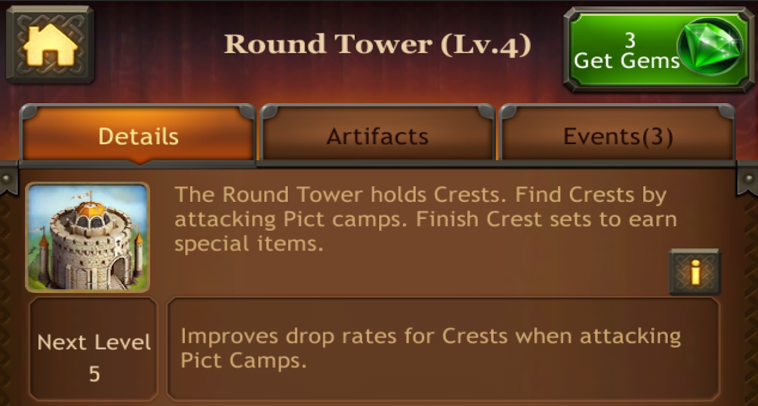 The Round Tower can be used to:
Redeem City Crests for City Deeds

Collect Rewards from Events

To check these options, open your Sage's Tower and tap on "Artifacts". Upgrading your Tower will improve the drop rates for City Crests when attacking Pict Camps.
DIDN'T FIND WHAT YOU NEED?
We're here to assist you! Submit a ticket and we'll get back to you as soon as possible.