Troops: Wall Defense Units.
You may find helpful to recognize the different Tiers of Troops in an incoming attack. This will help you build a defense strategy.

Each Troop has its own Type and Tier. The four different Types are: Supply, Mounted, Foot, and Ranged.

Each Type has its own strengths and weaknesses.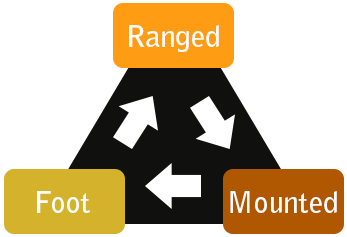 Supply Troops do not attack and are used to move Resources.

The higher the Tier, the higher the Attack, Life and Speed. Higher Tier Troops also have higher upkeep and account for more Might.

Defense Troops can be trained by going to your Wall and tapping on "Train Defenses".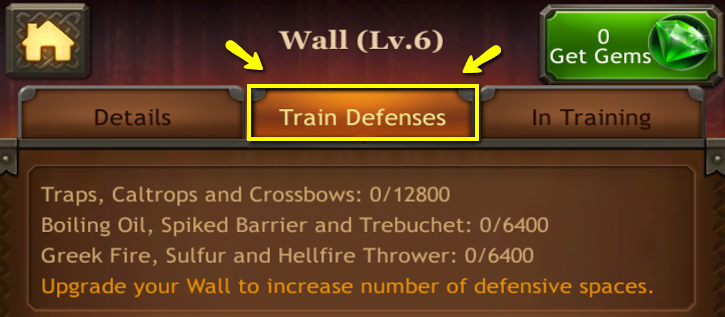 Tier 1:




Foot: Caltrops




Mounted: Wall-Mounted Crossbows




Ranged: Traps


Tier 2:



 Foot: Spiked Barrier




 Mounted: Defensive Trebuchet




 Ranged: Boiling Oil 


Tier 3:




 Foot: Persian Sulfur




 Mounted: Hellfire Thrower




 Ranged: Greek Fire
DIDN'T FIND WHAT YOU NEED?
We're here to assist you! Submit a ticket and we'll get back to you as soon as possible.