Offerwall.
Offerwall
Tolzar Changes
Both the new Offerwall as well as the well known video ads are now available through Tolzar. Depending on what he has on offer, he will display a different icon.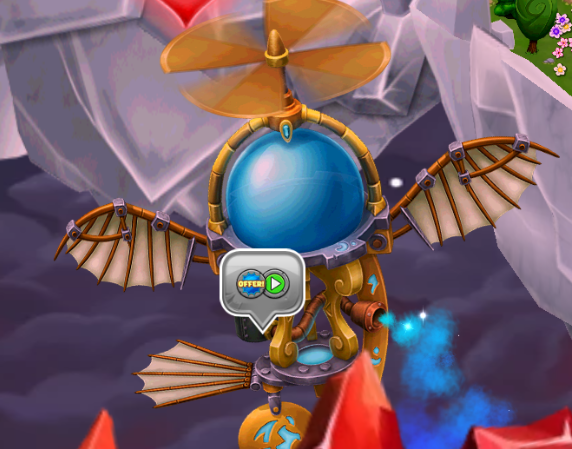 When you click on Tolzar you will see two buttons now, one leading to the Video Ads, one to the Offerwall.
As before, video ads presented by Tolzar will give Event Currency when an event is active and Gems when no event is going on.
Offerwall tasks will pay out Gems for their completion.
How does the Offerwall work?
When you enter the Offerwall, you will find a list of offers that you can choose to accept. Each offer lists a set of conditions you must fulfill to receive the listed reward; some may give a reward once everything has been completed, though it is possible for tasks to pay out rewards for individual sub-tasks.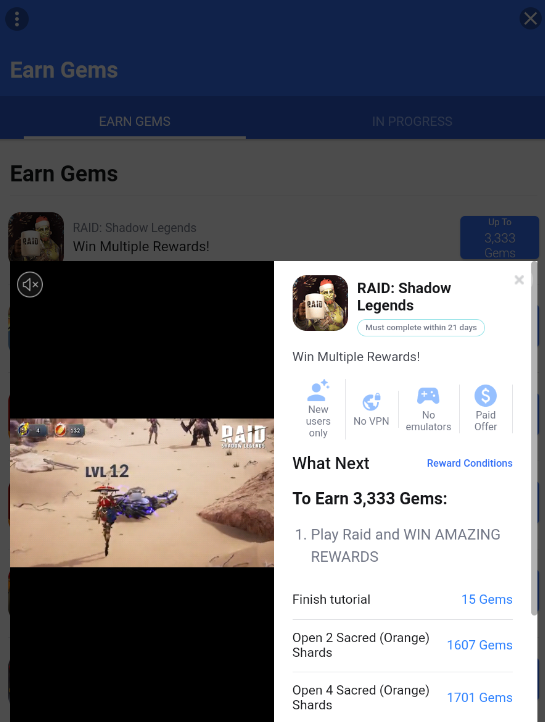 Once you accept a task, it moves to the tab 'IN PROGRESS' where you can see which step of the task you are on and what else you have to do. By tabbing on one of the listed tasks, you can get back to the full description of what you have to do.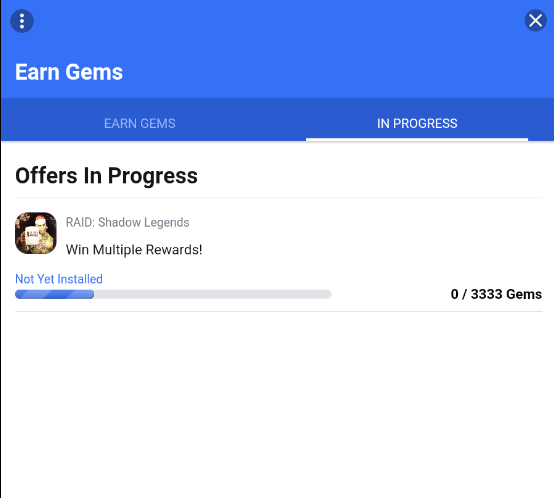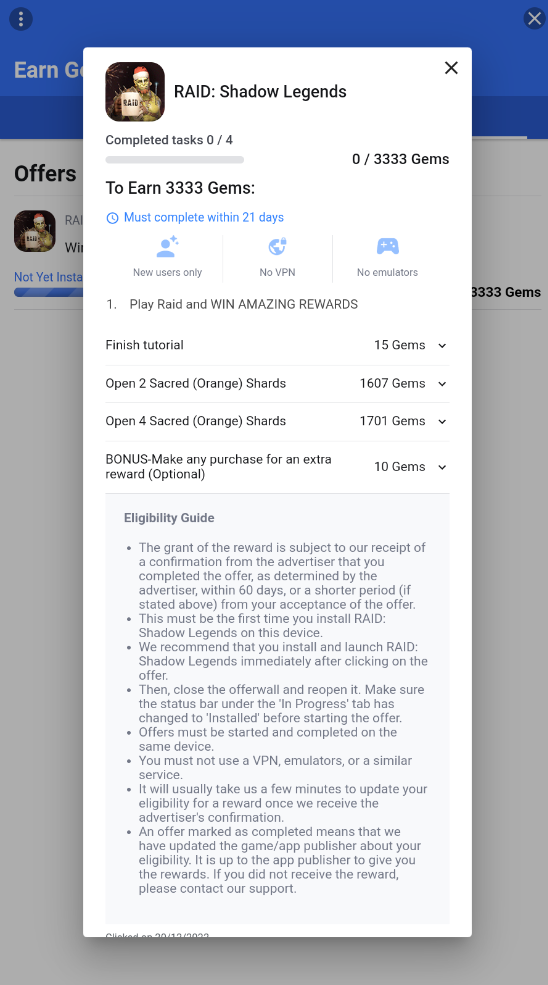 What to do in case of issues?
The Offerwall is operated by our partner IronSource. The tracking of your progress on tasks is done on their side and is governed by their Privacy Policy and their Terms of Service. Both of these can be found by tapping on the three dots at the top of the offerwall interface.
Offers available will depend on various criteria, including the region you are located in and your data tracking settings. By allowing IronSource to track this data, you might get better offers displayed. Please note that DECA Games is not responsible for your decision to share any data with IronSource or any other company related to the Offerwall feature. We kindly ask our players to act responsibly.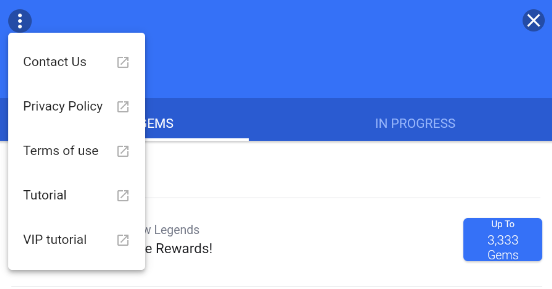 From the same menu, you can also reach out to IronSource's customer support team. Should you have an issue specific to an offer you are working on, you can go to that offer and tap on "Missing Credits" and then on "Contact Support" to open a ticket that already contains all the base information about the tasks you were working on.
DIDN'T FIND WHAT YOU NEED?
We're here to assist you! Submit a ticket and we'll get back to you as soon as possible.