How to Reinforce other Cities and Wilds.
In order to Reinforce your Troops, you must be in either your City or World View. To send Reinforcements from your city to other Members of your Alliance or conquered Wilds:
World View

: Tap on the destination, go to "

Reinforce

" and select your Knight and Troops.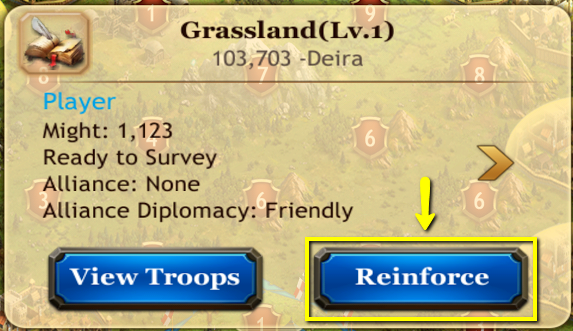 City View

: Tap on your

Rally Point

> Tap on "

March Troops

"



You will need to manually enter the coordinates of the city of destination (you can also use your bookmarked locations). After this, select "Reinforce", and choose your Knight and Troops.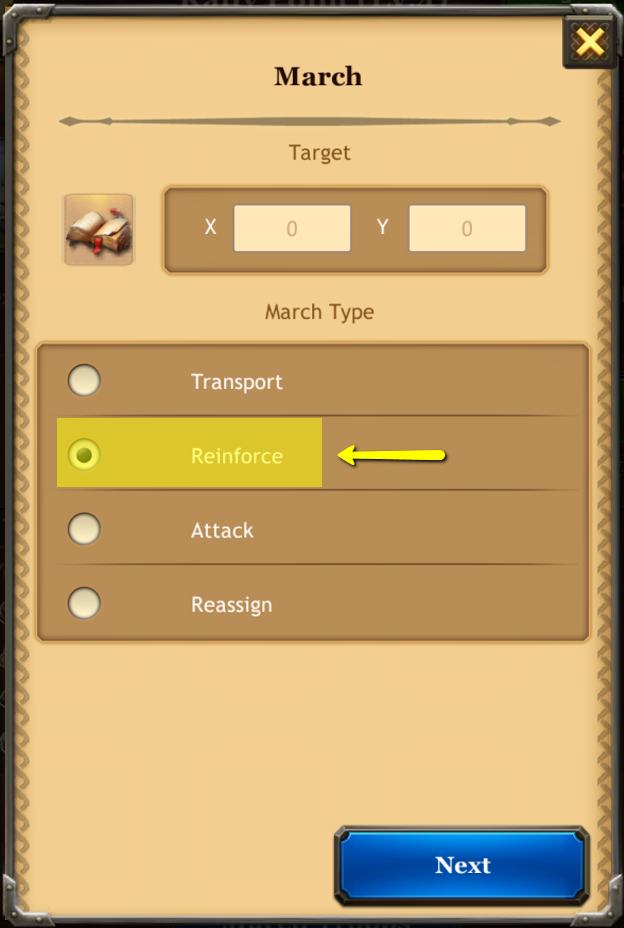 You can check the progress of your Reinforcement in your Rally Point, under "Troop Movement".



DIDN'T FIND WHAT YOU NEED?
We're here to assist you! Submit a ticket and we'll get back to you as soon as possible.