City Crests.
City Crests can be exchanged for a City Deed in the Round Tower. You can obtain them by attacking Level 6-10 Pictish Camps. They are also available as rare drops from successful City attacks.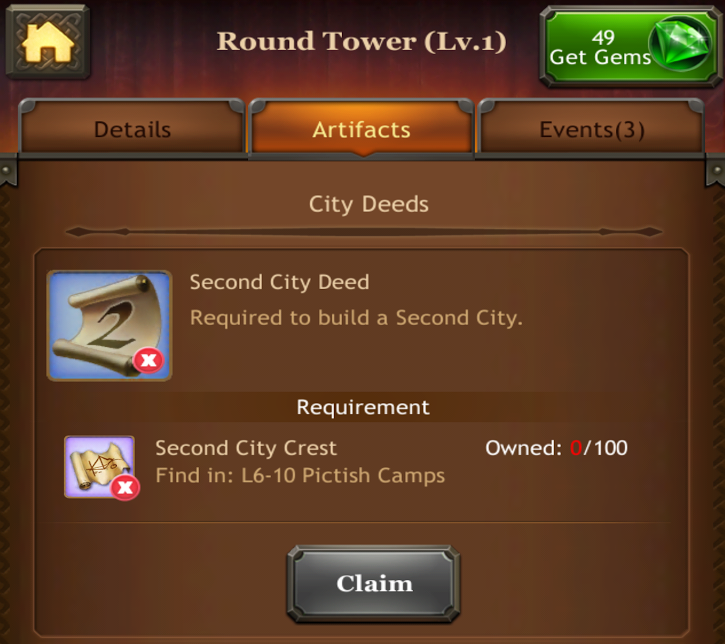 To locate your City Crests, go to your Round Tower and select "Artifacts".
DIDN'T FIND WHAT YOU NEED?
We're here to assist you! Submit a ticket and we'll get back to you as soon as possible.