Upgrading your Buildings after level 9: Divine Inspiration and Crystals.
To level up your Buildings from level 9 to 10, you will need a Divine Inspiration.





A Divine Inspiration can only be used once to upgrade a Building to Level 10. If you cancel this upgrade, you will receive your Divine Inspiration back. However, if you Destroy or Deconstruct a Level 10 building, the item will not be refunded.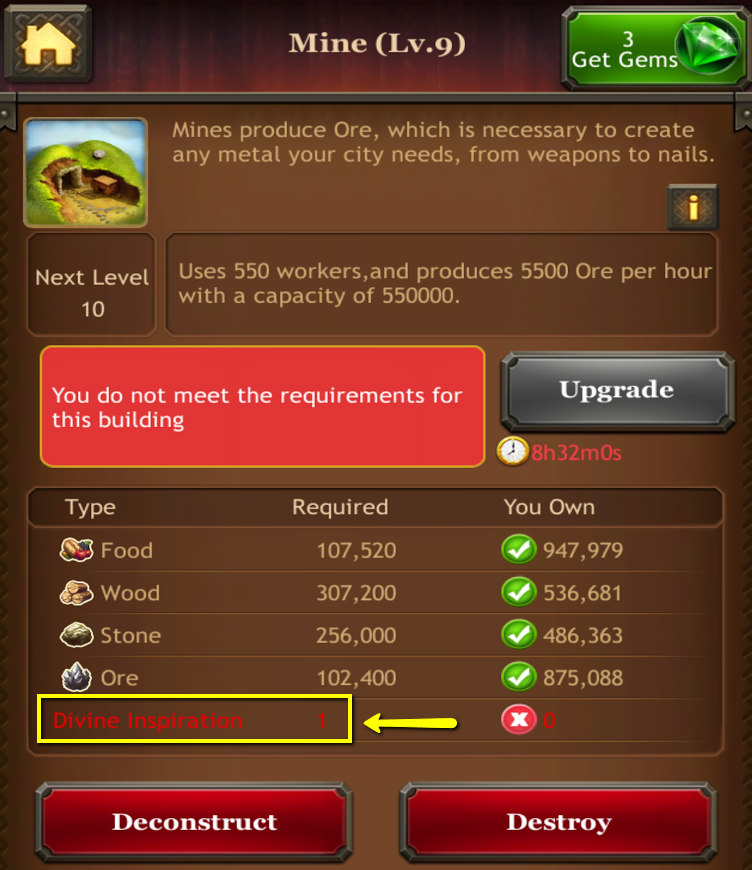 After level 10, you will need to use Crystals. There are different Crystals in the game: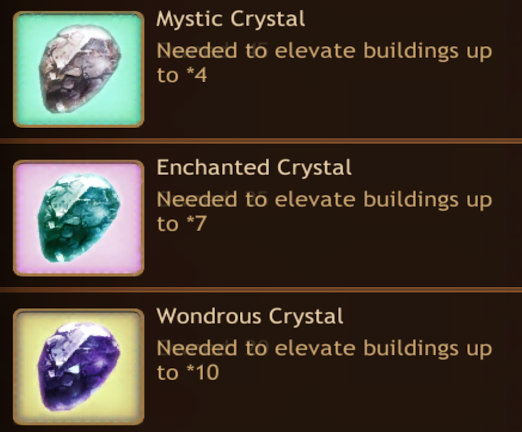 DIDN'T FIND WHAT YOU NEED?
We're here to assist you! Submit a ticket and we'll get back to you as soon as possible.