Grail Knight: Summon.

Using Grail Knight Tokens, players can spin the wheel to gain Grail Knight Cards and items like Shields.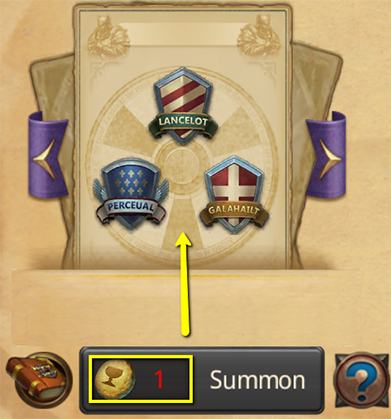 Players will need to collect one of each Shield, to exchange them for a guaranteed Card. You can see the Card you will unlock in the Summon Screen. Every 2 weeks the special card up for grabs will change.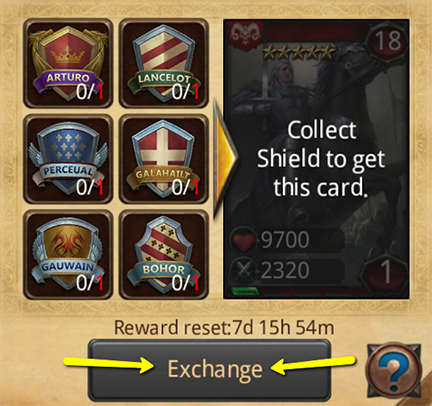 DIDN'T FIND WHAT YOU NEED?
We're here to assist you! Submit a ticket and we'll get back to you as soon as possible.